Hydro Excavation Service
Public Sewer Service specializes in hydro excavation in NJ. This method uses water and air to excavate underground utilities. It is an efficient, safe and cost effective method of sewer line and pipe line excavation, water line and electrical line excavation, manhole excavation, concrete basin excavation, and fiber optic/phone line excavation in NJ. With this method of excavating, you can avoid the tremendous financial liabilities, inconvenience and company embarrassment of damage done to utility lines.

Hydro excavation is rapidly becoming the preferred method within many industries for exposing the threat from live underground services, and can also greatly increase productivity over hand dig methods and the use of heavy machinery.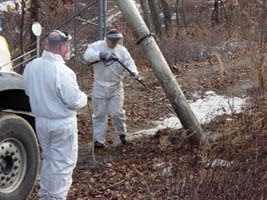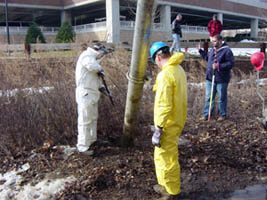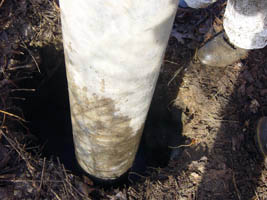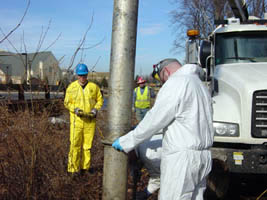 We Provide Hydro Excavation Services:
Indoor Water Excavation Service
Utilities Excavation Service
Elevator Pits Water Excavation Service
Piling Hole Dig-Ups Service
Drilling/Boring Applications Service
Basin/Manhole Excavation Service
Frozen Ground Excavation Service
Daylighting & Potholing Service
Trench Shoring Service
Substations Cleaning Service
Utility Trenching Service
Equipment Trenches Construction Service
Debris Removal Service
Slot Trenching Service
Drainage Ditches Service
Locating Utilities Service
Foundation Repairs Service
For 24/7 hydro excavation service in NJ or emergency hydro excavation service in NJ, contact Public Sewer Service at
1-800-508-8264. We are available every day of the year.