Sewer Pump & Pit Cleaning
Public Sewer Service is one of the largest sewer pump cleaning services in NJ. Not only do we provide sewer pit cleaning in NJ, we also do sewage pump repairs and installations, as well as selling and renting all types of sewage pumps in NJ. Our sewer pump/pit cleaning service technicians are trained professionals with intensive factory authorized training in the application, service and repair of sewage pumps, controls, valves and related piping.

Public Sewer Service maintains an in-house testing facility to test all sewer pumps to insure they meet all manufacturer's specifications. This means we do not subcontract out any of our work from sewer pump cleaning to sewer pipe replacement.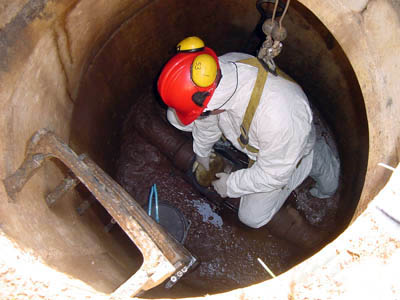 Sewer Pump & Pit Cleaning Services Include:
Sewer Pump Repairs & Installations
Sewer Pit Cleaning
Sump Pump Cleaning & Repairs
Complete Pump System Installation
Pump Control Panels & Wiring
Pump Station Retrofits
Water Booster Station Design & Installation
Forced Sewer Main Installations
Pipe Line Cleaning
Lift Stations Installation
Vibration Pads Installation
Submersible Pumps Repair & Installation
Temporary Pumping Systems Installation
Emergency Bypass Systems Installation
For 24/7 sewer pump/pit cleaning service in NJ or emergency sewer pump/pit cleaning service in NJ, contact Public Sewer Service at
1-800-508-8264. We are available every day of the year.