Sewer & Water Main Repairs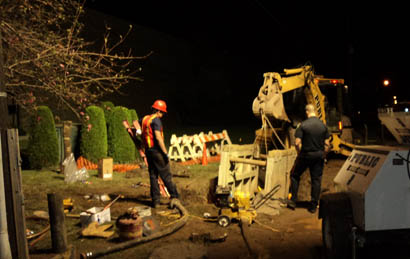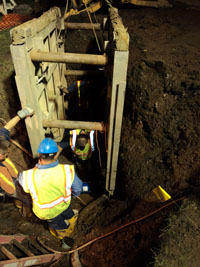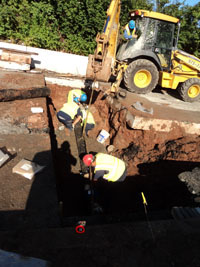 Public Sewer Service specializes in sewer main/systems cleaning, TV inspections, sewer system repairs and sewer main systems construction in NJ. Our sewer technicians and service staff are trained and certified in every aspect of sewer main systems construction and water main line repairs including OSHA approved water main excavations in NJ, sewer main tunneling in NJ, sewer main/water main boring in NJ, no dig technologies, TV sewer inspections and sewer entry in NJ.

Public Sewer Service offers the most economical method of sewer repair in NJ and there is no sewer problem too small or too large that we cannot handle. Our strategically located offices offer immediate service, 24 hours a day, seven days a week.
We Provide Sewer & Water Main Services:
Broken Sewer & Water Main Repairs in NJ
No-Dig & Pipe Bursting Technology in NJ
Sonic Leak Detection Service in NJ
Parking Lot Drainage Repair Service in NJ
Manhole Repair Service in NJ
Catch Basin Repair Service in NJ
Road Work & Sewer Repair Service in NJ
Sewer & Water Line Replacement in NJ
Post Indicator Valves & Fire Hydrants Repairs/Replacements in NJ
For 24/7 sewer/water main repairs in NJ or emergency sewer/water main repairs in NJ, contact Public Sewer Service at 1-800-508-8264. We are available every day of the year.