TV Sewer Inspection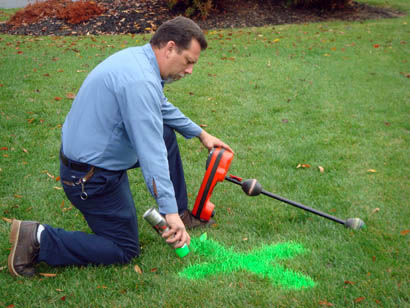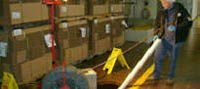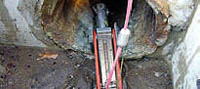 Do you need TV sewer inspection in NJ? Public Sewer Service uses state-of-the-art camera and sewer pipe TV inspection in NJ. Public Sewer Service locates and inspects clogged sewer and drain lines from 2" to 72" in diameter. Our TV sewer inspection service will visually detect cracks, clogs, tree root growth and other imperfections. Closed circuit sewer pipe TV inspection cameras can visually detect if your sewer pipes need routine cleaning, without digging, uprooting or breaking walls or floors.

Public Sewer Service's sewer pipe TV inspection service in NJ provides a high quality DVD and written report with exact footage of your sewer or sanitary line and a description of the problem areas found by implementing sewer line TV inspections in NJ.
TV Sewer Inspection Services Include:
Broken Sewer Line TV Inspection in NJ
Sewer Line Problem Areas Location in NJ
Sewer Conditions Inspection in NJ
2" Waste Lines Inspection in NJ
3" Trapped Floor Drains Inspection in NJ
Pipe Cleaning 2" to 72" Diameters in NJ
Sewer Pipeline Hydraulic Root Cutting in NJ
Ground Water Infiltration Inspection in NJ
4" to 6" Main Sewer Lines Service in NJ
Grease/Sand/Silt Removal in NJ
Septic Systems Cleaning & Repair in NJ
Sewer Maintenance Contracts in NJ Available in NJ
8" to 72" Diameter Sewage Piping TV Inspection in NJ
Sewer Pipe Location & Line Tracing w/Ground Surface Marking in NJ
DVD Video w/Voice Narration & Written Findings Report With Conclusion of Sewage Pipe TV Inspection in NJ
For 24/7 sewer pipe TV inspection in NJ or emergency sewer pipe TV inspection in NJ, contact Public Sewer Service at 1-800-508-8264.
We are available every day of the year.